Stevenage Festival Finale 2023
There are so many acts in the Finale there is too much information about them to fit on the Main Page. But there's space here! Look below for details on some of the acts in the Finale.
The first part of the Finale will be individual acts (whose details you can find below) and the second half will be a sort of "Last Night of the Proms" feel with well known songs to join in with.
---
Madeline McConnell-Smith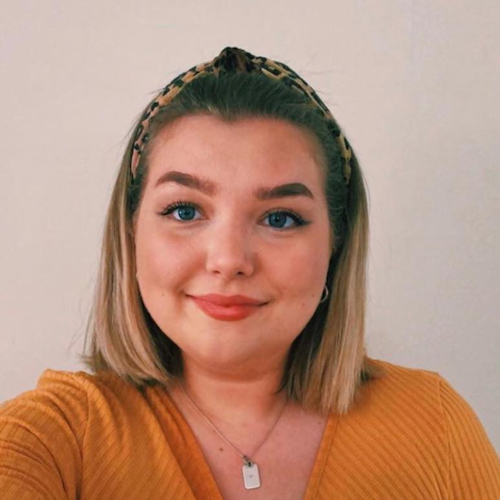 Madeleine is currently studying a Masters in Performance at Trinity Laban Conservatoire of Music and Dance under the tutelage of Sarah Pring. In 2020, she graduated with a 1st Class BA(Hons) degree from Leeds Conservatoire working with Irish soprano Geraldine Cassidy, where she also received the Cooke-Webster Prize for the highest final recital mark on the classical pathway. Prior to starting her Masters, Madeleine worked with mezzo-soprano Yvonne Howard.
Madeleine has participated in masterclasses with Roderick Williams, Anne Maury, Martin Pickard and Matteo Dalle Fratte. She has also worked 1:1 with Louise Alder, Nelly Miricioiu and David Cowan.
Some of her opera roles include: Gilda Rigoletto (at Trinity Laban), Snegurochka Snow Maiden (at Trinity Laban), Romeo Romeo and Her Juliet (at Leeds Conservatoire), Isabel Pirates of Penzance (at Opera Anywhere), Pitti Sing (cover) The Mikado (at Opera Anywhere), Chorus Don Giovanni (at Leeds Conservatoire) and Mabel (cover) Pirates of Penzance (at Opera Anywhere).
As a recitalist, Madeleine was one of three people chosen to be part of the Opera North Emerging Talent Recital Series, at the formation of the partnership between Opera North and Leeds Conservatoire, by performing to trustees, patrons, audiences and members of Opera North. She has also performed with the de Havilland Philharmonic in Vaughan Williams' Pastoral Symphony and performed in song recitals to raise money for various charities, such as St. Georges Crypt.
Madeleine has also performed as a concert soloist. Her performed repertoire includes: Mozart Requeim, Ariel Missa Criolla and Montiverdi Beatus Vir. Alongside her solo work, Madeleine still has a strong love for choral music, performances include; Howells Hynmus Paradisi (Leeds Philharmonic), Handel Messiah (Ilkley and Otley Chorale Society) and Sibelius Finlandia (Leeds Camerata). In her early career, Madeleine has also performed at St Paul's Cathedral, Ely Cathedral and cantored at Westminster Cathedral.
In 2019, Madeleine was the recipient of the Leeds Conservatoire Experience Fund that allowed her to attend the Mozarteum Internationale Sommerakademie (Salzburg, Austria), where she studied with John Thomasson. In the summer of 2018, she went to Tuscany, Italy to improve her Italian language which was generously funded by the Letchworth Heritage Foundation "Be the Best" Award.
Madeleine feels fortunate to have received a variety of awards and funding and would like to express her sincere gratitude to any person or organisation who has helped her in her musical journey so far; particularly The Stevenage Arts Guild Talented Young People Award, the Leeds Rotary Club, the Letchworth Heritage "Be the Best" award and the Leeds Conservatoire Experience Award.
---
Billie Reason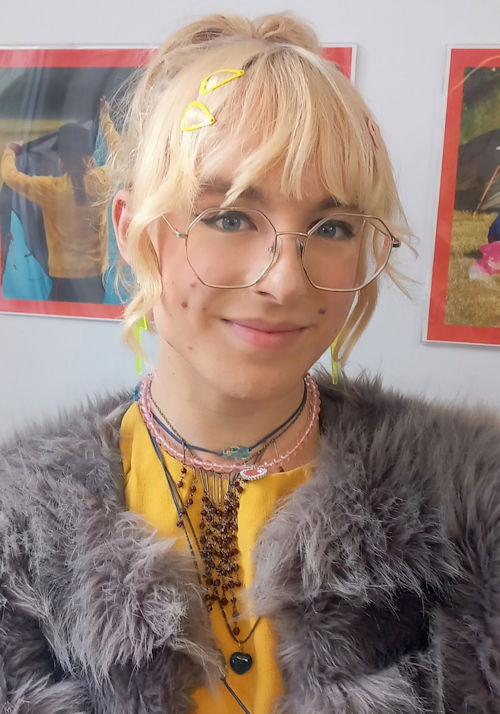 Billie Reason is an 18-year-old composer, pianist and cellist who is currently studying at the Royal College of Music's Junior Department. She has had several performances of her works in London and SE England working with a wide variety of groups and styles, including prepared piano, jazz sextet, chamber choir, and electronic media.
She was awarded the Peter Lambourne Bursary Award for a performance of her own works at the piano, and was highly commended Cambridge University's New Directions Composition Competition in 2021. She has also been awarded a scholarship to study composition at Guildhall, which she will begin this autumn. To hear more of her works, please visit sites.google.com/view/billiereason.
---
Ben Ward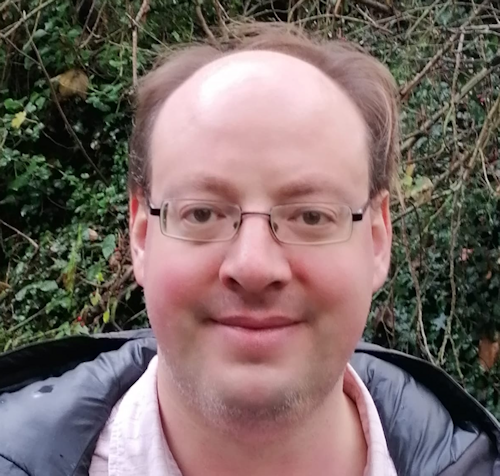 Ben Ward lives in Stevenage and is the regular accompanist for Stevenage Men's Choir and the Vivace Choir in Arlesey. He also regularly deputises for Stevenage Singers and Stevenage Ladies Choir. Ben also accompanies singers, instrumentalists and ballet classes, and occasionally performs as a soloist, including three concerto performances with Hitchin Symphony Orchestra. He also teaches piano and has pupils of all ages and stages in the Stevenage area.
---
Vienna Mullins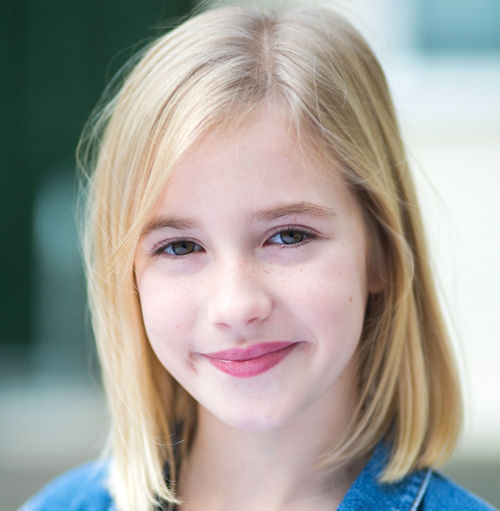 Talented young performer Vienna Mullins will be joined by dancers from Footworks dance company in a routine choreographed by ? Vienna currently attends Footworks dance school and West End MT and is hoping to pursue a career in the performing arts.
---
Stevenage Accordion Group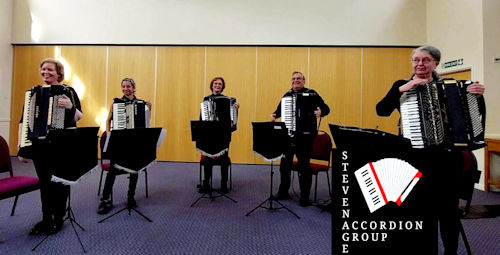 Stevenage Accordion Group is an amateur ensemble lead by local Stevenage accordion teacher Shona Holmes. We are always looking to spread the word about the versatility of the instrument we love so much by performing repertoire from Classical to Folk and everything in between!
---
DKC Young Talents present:- 'Kreeda'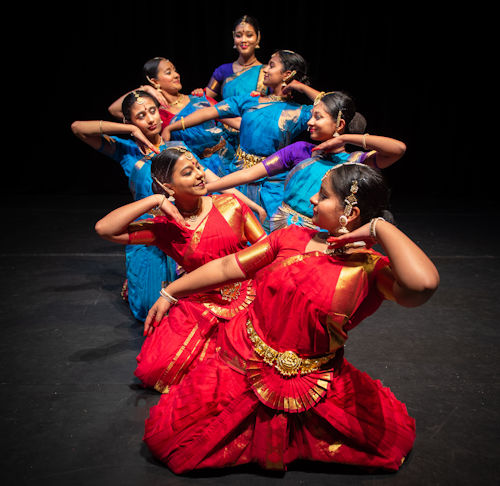 Kreeda is a Sanskrit word for 'play'. DKC Young Talents will showcase 'Bharatanatyam' – the classical Indian/South Asian dance-form - and includes new choreography created especially for Stevenage Festival by internationally acclaimed local dance artist and singer Divya Kasturi.
---
Éamonn Walsh
Our host for the evening, keeping everything on track, is Éamonn Walsh.
A son of Stevenage, Éamonn attended St Margaret Clitherow and The John Henry Newman schools, before studying International Relations & Global Issues at the University of Nottingham. He has since progressed into a career working for a Member of Parliament.
When he is not on stage in his hometown with St Joseph's Drama Group, he is busy pursuing opportunities in the world of London theatre. Éamonn is proud to mark his presenting debut here in Stevenage.
---
For information about other events that are taking place during this Festival please see the following page of Fringe Events.
Stevenage Festival
You can find us on our Facebook page or email us using the email links on this page.
Page Last updated: 26 April 2023